Rutgers The State University Of New Jersey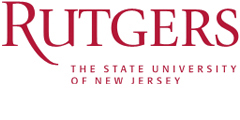 RUTGERS THE STATE UNIVERSITY OF NEW JERSEY
Intensive English Programs at Rutgers English Language Institute (IE@RELI)
Program Type:
College/University Affiliated
Intensive English Programs at Rutgers English Language Institute (IE@RELI)
53 Avenue E, 107 Tillett Hall, Piscataway, New Jersey 08854
Livingston Campus
Piscataway, NJ 08854-

Forward to a Friend
Host Institution: Rutgers The State University Of New Jersey

Host City Size: 50,001 to 200,000

Year Established: 1976

Accreditations: Commission on English Language Program Accreditation

IEP Membership Organizations: EnglishUSA, UCIEP

English for Specific Purpose Courses:
| Specific Purpose | hrs |
| --- | --- |
| Academic Preparation | |
| Business English | |
| TOEFL Exam Prep | |
| IELTS Exam Prep | |
Additional Course Info:
The course focuses TOEFL test prep and the achievement of standardized test scores for undergraduate/graduate admissions.
Insurance Details: Students have to take Rutgers University health insurance plan

Financial Aid Available: Yes

Services Available: Academic Counseling, Academic Placement, Campus Orientation, Conversation Partners, Crosscultural Activities, Field Trips, International Student Advisor, Personal/Cultural Counseling, Recreational Activities


Additional Program Information

Part-time study option: yes

Part-time Eligibility: Students with Green Card, B1-B2 Visa, F2 Visa& J2 Visa are entitled to study part-time

Other Test Type: VEPT

Admissions: All Applicants

Admission Conditions: Applicant should have completed high school and should be at least 17 years old.

Visa Forms Issued: I-20, DS-2019

Other Visa Forms Issued - Details: none

Pre-academic work completed in IEP eligible for college/university credit: no

Maximum Credits Eligible: 0

Courses that can be Replaced: None

IEP students can take academic courses at college/university: no

Maximum Credits Avail.: 0

Academic Admissions Conditions: NA

TOEFL Required for Undergraduate Admission: yes

TOEFL Required for Graduate Admission: yes

Articulation Agreement(s): no


Housing Information

Campus Housing Availability: Limited

Campus Housing Assistance Available: yes

Housing Cost Type: Room and Board

Additional Housing Info: IE@RELI has dedicated housing in the undergraduate dorms of Rutgers University . These dorms are located on the Livingston Campus

Off-Campus Housing Availability: Readily available, moderately priced

Off-Campus housing Assistance Available: no

Homestay Assistance Available: no


Search https://reli.rutgers.edu/programs/intensive-english
Are you looking for more customized information on a product or service?