Utah State University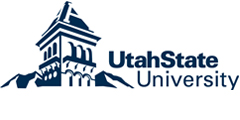 UTAH STATE UNIVERSITY
Intensive English Language Institute
Program Type:
College/University Affiliated
0715 Old Main Hill
Logan, UT 84322 0715

Forward to a Friend
Host Institution: Utah State University

Host City Size: 50,001 to 200,000

Year Established: 1971

Accreditations: Commission on English Language Program Accreditation

IEP Membership Organizations: EnglishUSA, UCIEP

Additional Course Info: The Intensive English Institution (IELI) is an academic English program for college success. IELI offers 4-levels of instruction. Each level offers 18 credits of instruction in listening, speaking, reading, writing and topics/cross-cultural perspectives.


Terms and Costs:
| Weeks | Start Date | End Date | Tuition | Fees | Issurance Costs |
| --- | --- | --- | --- | --- | --- |
| 15 | Aug 28, 2023 | Dec 15, 2023 | $12,780 | $125 | $912 |
| 15 | Jan 08, 2024 | May 03, 2024 | $12,780 | $125 | $912 |
Insurance Details:
approximate per semester for International Students on student visas.
Other Costs:
One time Application fee of $50 and one time Placement Exam fee of $50 if paid before the exam and and additional $50 late fee.
Financial Aid Available:
Yes
Services Available:
Academic Counseling, Campus Orientation, Conversation Partners, Crosscultural Activities, International Student Advisor, Personal/Cultural Counseling, Recreational Activities, Visa/Tax Counseling
Additional Program Information

Part-time study option: yes

Part-time Eligibility: US Citizens and Study Abroad students may enroll part-time. Students on an F-1 visa may enroll part-time with special permission.

Admissions: All Applicants

Admission Conditions: High school diploma or GED with a minimum of 2.5 grade point average and evidence of financial capability for F-1 students. Basic knowledge of English. Level I is for high beginners.

Visa Forms Issued: I-20, DS-2019

Other Visa Forms Issued - Details: For more information visit https://www.usu.edu/global-engagement/

Pre-academic work completed in IEP eligible for college/university credit: yes

Maximum Credits Eligible: 36

Courses that can be Replaced: Can replace TOEFL score for USU admin. Thirty-six credits can be used to fulfill elective and/or foreign language credits for a bachelors degree. IELI 2420 fulfills Gen Ed CL-1 (writing) and IELI 2470 fulfills Gen Ed BSS requirements

Conditions: Students receive academic credit for all IELI courses.

IEP students can take academic courses at college/university: yes

Maximum Credits Avail.: 72

Degree Levels: Undergraduate

Academic Admissions Conditions: Conditional on meeting admissions requirements. Students can be admitted to USU or to Intensive English only or to the IELI Pathway program.

TOEFL Required for Undergraduate Admission: no

If TOEFL is not Required, Test Used: Passing the IELI placement exam or successful completion of the advanced level of the IEP program.

TOEFL Required for Graduate Admission: no

If TOEFL is not Required, Test Used: Passing the IELI placement exam or successful completion of the advanced level of the IEP program.

Articulation Agreement(s): yes

Articulation Agreement Details: Contact: Marta Halaczkiewicz at marta.hala@usu.edu


Housing Information

Campus Housing Availability: Available year-round

Campus Housing Assistance Available: yes

Average Housing Cost per Month: $$2000

Housing Cost Type: Room and Board

Additional Housing Info: Approximate cost for shared accomodations. Costs vary upon type of housing and meal plans.

Off-Campus Housing Availability: Readily available, moderately priced

Off-Campus housing Assistance Available: no

Homestay Assistance Available: no


Search https://chass.usu.edu/languages/intensive-english-language-institute/
Are you looking for more customized information on a product or service?