California State University, Long Beach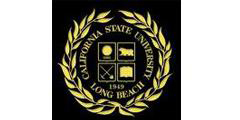 CALIFORNIA STATE UNIVERSITY, LONG BEACH
American Language Institute
Program Type:
College/University Affiliated
American Language Institute
6300 State University Drive, Suite 104
Long Beach, CA 90815-

Forward to a Friend
Host Institution: California State University, Long Beach

Host City Size: Over 500,000

Year Established: 1984

Accreditations: Commission on English Language Program Accreditation, Western Association of Schools and Colleges, Accrediting Commission for Senior Colleges and Universities

IEP Membership Organizations: EnglishUSA

Additional Course Info: BR can enroll in 1-2 open university courses for credit


Terms and Costs:
| Weeks | Start Date | End Date | Tuition | Fees | Issurance Costs |
| --- | --- | --- | --- | --- | --- |
| 16 | Jan 01, 1900 | Jan 01, 1900 | $5,750 | | |
| 6 | Jan 01, 1900 | Jan 01, 1900 | $2,875 | | |
Insurance Details:
Health insurance premiums vary by the number of weeks in the program
Other Costs:
textbooks
Financial Aid Available:
Yes
Services Available:
Academic Counseling, Academic Placement, Campus Orientation, Conversation Partners, Crosscultural Activities, Field Trips, Homestay, International Student Advisor, Personal/Cultural Counseling, Recreational Activities, Visa/Tax Counseling
Additional Program Information

Part-time study option: yes

Part-time Eligibility: For F-2 Visa holders only; US Citizens/Permanent Residents

Admissions: All Applicants

Admission Conditions: 18 years of age or older, or high school graduate.

Visa Forms Issued: I-20

Other Visa Forms Issued - Details: none

Pre-academic work completed in IEP eligible for college/university credit: no

Maximum Credits Eligible: 0

Conditions: With director's approval and enrollment in levels 5 or 6 of the IEP.

IEP students can take academic courses at college/university: yes

Maximum Credits Avail.: 9

Degree Levels: undergraduate and graduate (through Open University)

Academic Admissions Conditions: Applicants who are academically and financially eligible but lack the required TOEFL score for degree programs are offered conditional admission. Students join the American Language Institute to improve their English proficiency.

TOEFL Required for Undergraduate Admission: yes

If TOEFL is not Required, Test Used: Successful completion of the Intensive English Program-Level 4

TOEFL Required for Graduate Admission: yes

If TOEFL is not Required, Test Used: Successful completion of the Intensive English Program-Level 6

Articulation Agreement(s): yes

Articulation Agreement Details: Completion of level 4 waives iBT61/IELTS5.5 and level 6 waives iBT80/IELTS6.0


Housing Information

Campus Housing Availability: Limited

Campus Housing Assistance Available: yes

Average Housing Cost per Month: $$7000

Housing Cost Type: Room and Board

Additional Housing Info: https://www.cpace.csulb.edu/learn-english-in-california#/housing

Off-Campus Housing Availability: Readily available, moderately priced

Off-Campus housing Assistance Available: no

Homestay Assistance Available: no


Search https://www.cpace.csulb.edu/ali
Are you looking for more customized information on a product or service?