Spring International Language Center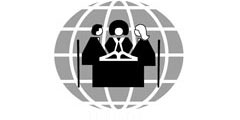 SPRING INTERNATIONAL LANGUAGE CENTER
Spring International Language Center
Program Type:
Proprietary/Independent
2575 West Church Avenue
Littleton, CO 80120-

Forward to a Friend
Host Institution: Spring International Language Center

Host City Size: Over 500,000

Year Established: 1979

Accreditations: Commission on English Language Program Accreditation

IEP Membership Organizations: EnglishUSA

Website:
http://www.spring.edu
E-Mail:
Phone #:
(303) 797-0100
Application Contact Info:
Pambos Polycarpou
English for Specific Purpose Courses:
| Specific Purpose | hrs |
| --- | --- |
| Business | 0 |
| University Preparation | 0 |
Additional Course Info:
Class hours include CAI; additional CAI available; Study hall, tutorials, and cultural activities offered in addition to the 23 instructional hours per week. Conversation Partner Program also offered. Student activities include educational and recreati
Terms and Costs:
| Weeks | Start Date | End Date | Tuition | Fees | Issurance Costs |
| --- | --- | --- | --- | --- | --- |
| 9 | Jan 01, 1900 | Jan 01, 1900 | $3,400 | | |
Insurance Details:
Per 9-week term.
Other Costs:
Estimated book costs $200 per term
Financial Aid Available:
No
Services Available:
Academic Counseling, Academic Placement, Airport Meeting, Campus Orientation, Conversation Partners, Crosscultural Activities, Field Trips, Homestay, Host Family, Housing Assistance, International Student Advisor, Personal/Cultural Counseling, Recreational Activities, Visa/Tax Counseling
Additional Program Information

Part-time study option: yes

Part-time Eligibility: Residents, J-2, F-2, B-2 (if study incidental to status), other nonimmigrant visas

Admissions: All Applicants

Admission Conditions: Completed application form, $125 application fee, and, for F-1 student visa applicants, evidence that funds are available for study in the United States.

Visa Forms Issued: I-20

Other Visa Forms Issued - Details: none

Pre-academic work completed in IEP eligible for college/university credit: no

Maximum Credits Eligible: 0

IEP students can take academic courses at college/university: no

Maximum Credits Avail.: 0

Degree Levels: Undergraduate and graduate

Academic Admissions Conditions: Conditional admission to partner institution available to interested students.

TOEFL Required for Undergraduate Admission: no

If TOEFL is not Required, Test Used: Completion of Advanced Level and recommendation by the Director.

TOEFL Required for Graduate Admission: no

If TOEFL is not Required, Test Used: Completion of Advanced Level with grades of B and above.

Articulation Agreement(s): yes

Articulation Agreement Details: Students completing the advanced level are admitted to several universities and community colleges without the TOEFL score provided they meet all other admission requirements.


Housing Information

Campus Housing Assistance Available: no

Average Housing Cost per Month: $800

Housing Cost Type: Room and Board

Additional Housing Info: Homestay arranged by our Housing Coordinator

Off-Campus Housing Availability: Readily available

Off-Campus housing Assistance Available: yes

Homestay Assistance Available: yes


Search http://www.spring.edu
Are you looking for more customized information on a product or service?