University Of Hawaii - Leeward Community College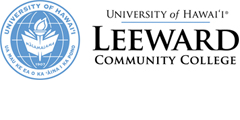 UNIVERSITY OF HAWAII - LEEWARD COMMUNITY COLLEGE
English Language Institute
Program Type:
College/University Affiliated
University of Hawaii - Leeward Community College
English Language Institute - BE-109
96-045 Ala Ike
Pearl City, HI 96782-

Forward to a Friend
Host Institution: University Of Hawaii - Leeward Community College

Host City Size: 50,001 to 200,000

Year Established: 2003

Accreditations: Western Association of Schools and Colleges, Accrediting Commission for Community and Junior Colleges

IEP Membership Organizations: EnglishUSA

Phone #:
(808) 455-0570
Phone #2:
(808) 455-0505
Fax #:
(808) 455-0568
E-Mail:
Website:
http://www.lcc.hawaii.edu/ipo
Application Contact Info:
University of Hawaii - Leeward Community College; 96-045 Ala Ike; Pearl City, Hawaii 96782
Course Schedule:
| Level | Class hrs/wk | Lab hrs/wk | CAI hrs/wk | Other* hrs/wk |
| --- | --- | --- | --- | --- |
| B: | 18 | 2 | | |
| LI: | 18 | 2 | | |
| HI: | 18 | 2 | | |
| A: | 18 | 2 | | |
Additional Course Info:
Student will have access to computer assisted instruction and language lab facilities to supplement classroom instruction.
English for Specific Purpose:
| Specific Purpose | hrs |
| --- | --- |
| University Preparation | 0 |
ESP Additional Info:
Program is designed to prepare students for community college/university level work and entry.
Terms:
| Term Duration in Weeks | Start Month |
| --- | --- |
| 8 | January |
| 8 | March |
| 8 | June |
| 8 | August |
| 8 | October |
Terms Additional Info:
Students may begin at any entry date. Students may attend for one 8-week session or multiple sessions up to one year.
Program Size:
30
Program Size, Summer:
30
Average Class Size:
10
Minimum Class Size:
6
Maximum Class Size:
15
Distribution:
| Region | Percent |
| --- | --- |
| Asia | 72.00 |
| Middle East/North Africa | 4.00 |
| Other | 24.00 |
Full-time Instructors:
3
Part-time Instructors:
2
Average Full-time Hours per Week:
15
Advanced Degree in TESOL or related field Full-time:
3
Advanced Degree in TESOL or related field Part-time:
2
Full-time Admin:
1
Part-time Admin:
2
Part-time study option:
yes
Part-time Eligibility:
Spouses on F-2 visas are eligible.
Tests used by the IEP for admission and proficiency:
IELTS, TOEFL, Other
Admissions: All Applicants

Admission Conditions: Must have completed the equivalent of high school or be 18 years of age. No TOEFL required for admission to the ELI. If a student intends to enter the academic program directly a minimum TOEFL score of 500PBT or 61 iBT is required.

Visa Forms Issued: I-20

Other Visa Forms Issued - Details: If the student intends to earn an AA degree upon completion of the IEP the I-20 can be issued at the AA level with the requirement for IEP prior to studies in credit. No additional admissions information is required if the student enters through the IEP.

Pre-academic work completed in IEP eligible for college/university credit: no

Maximum Credits Eligible: 0

IEP students can take academic courses at college/university: no

Maximum Credits Avail.: 0

Degree Levels: undergraduate

I-20 Includes Academic Admission: yes

Academic Admissions Conditions: Admission to academic study through the college English Placement Test or completion of the advanced level of the IEP.

TOEFL Required for Undergraduate Admission: no

If TOEFL is not Required, Test Used: Students completing the advanced level of the IEP are admitted without further testing. Students applying for undergraduate admission from abroad must have 500 or above TOEFL, but must also take the college English Placment Test upon arrival.

TOEFL Required for Graduate Admission: no

Articulation Agreement(s): yes

Articulation Agreement Details: The IEP is owned and operated by Leeward Community College, a 2 year college. Students completing the advanced level of the IEP may enter Leeward Community College academic programs without further testing or admission requirements.


Tuition:
Fees: $
100
Insurance Cost: $
118
Insurance Details:
Insurance required for length of study for all full time students. University group insurance available. Students can also use the campus Student Health Center.
Other Costs:
Books - cost depends on length of study.
Financial Aid Available:
Some international student partial scholarships available
Campus Housing Assistance Available:
no
Housing Cost Type:
Room and Board
Additional Housing Info:
Housing options include Homestays, apartment or room rentals.
Off-Campus Housing Availability:
Moderately priced
Off-Campus housing Assistance Available:
yes
Homestay Assistance Available:
yes
Board Plan Additional Info:
Board plan for Homestay Program only via Rainbow Homestay LLC.
Services Available:
Academic Counseling, Academic Placement, Campus Orientation, Conversation Partners, Crosscultural Activities, Field Trips, Homestay, Housing Assistance, International Student Advisor, Personal/Cultural Counseling, Recreational Activities, Visa/Tax Counseling
Search http://www.lcc.hawaii.edu/ipo
Are you looking for more customized information on a product or service?